BlockchainHub Graz – Meetup #30 – Summer Special
22. July 2019 @ 6:30 pm

-

11:30 pm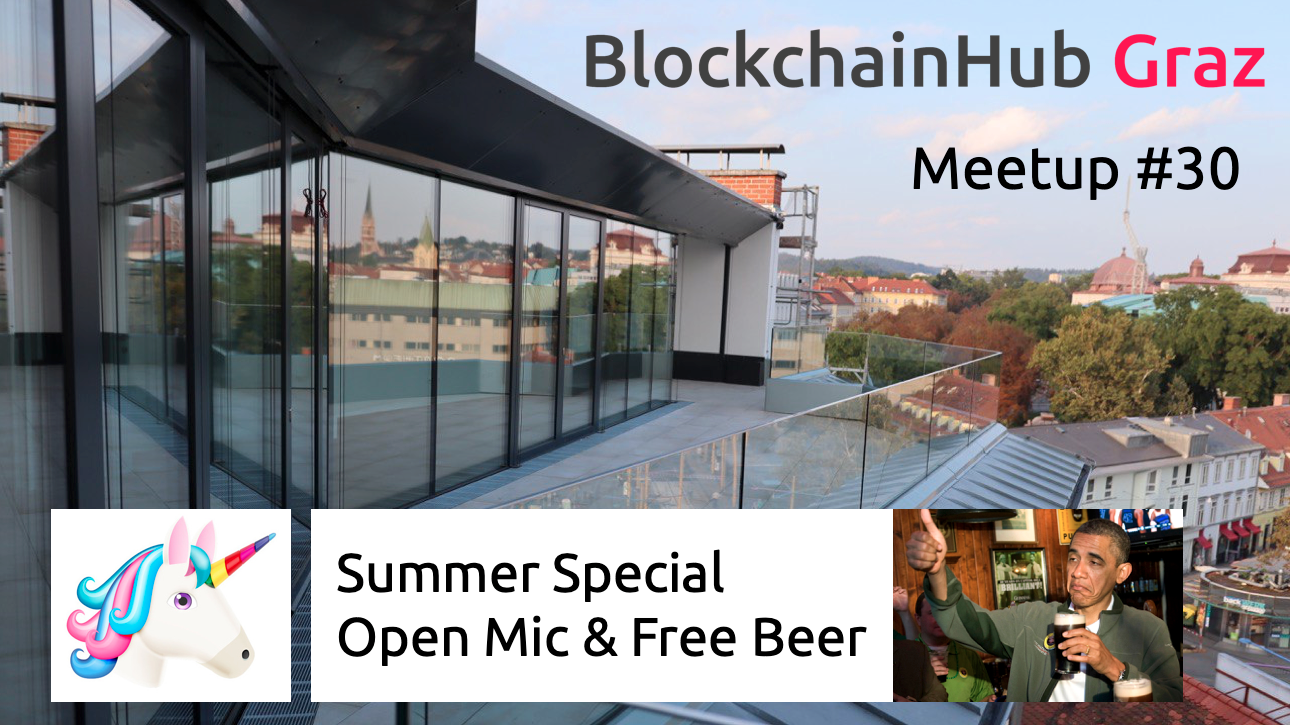 Summer is here and we would like to invite you to our summer special Meetup with an open-mic for up to 6 presentations (first-come-first-serve).
18:30 Get-Together
19:00 Getting Started
19:15 – 20:45 Slot 1 – Slot 6 Open Mic
Slot 1: Christian Lanz from block42 will present the technical implementation of a wedding contract based on an Ethereum Smart Contract. He will explain which steps are needed to setup a Smart Contract, how the software stack looks like and which functionalities are implemented in the Smart (Weeding) Contract.
Slot 2: Thomas Zeinzinger will give you an update on the ARTIS Blockchain and the planned network upgrade in Nov. 2019. Furthermore, you will get some details about the latest project implementations, like: OwnYourData Notary, ETH<>ATS20 Swap Contract and the Blockchain Educational Package for lecturers.
Slot 3: Philip Peinsold from byte heroes (HeroCoin) will talk about …
Slot 4: Rainer Kandlhofer from difacturo will talk about …
Slot 5: get in touch with us
Slot 6: get in touch with us
Join us for a lively discussion in Block42's office and have nice chats afterwards. See you there!