BlockchainHub Graz – Meetup #33
2. December 2019 @ 6:30 pm

-

8:30 pm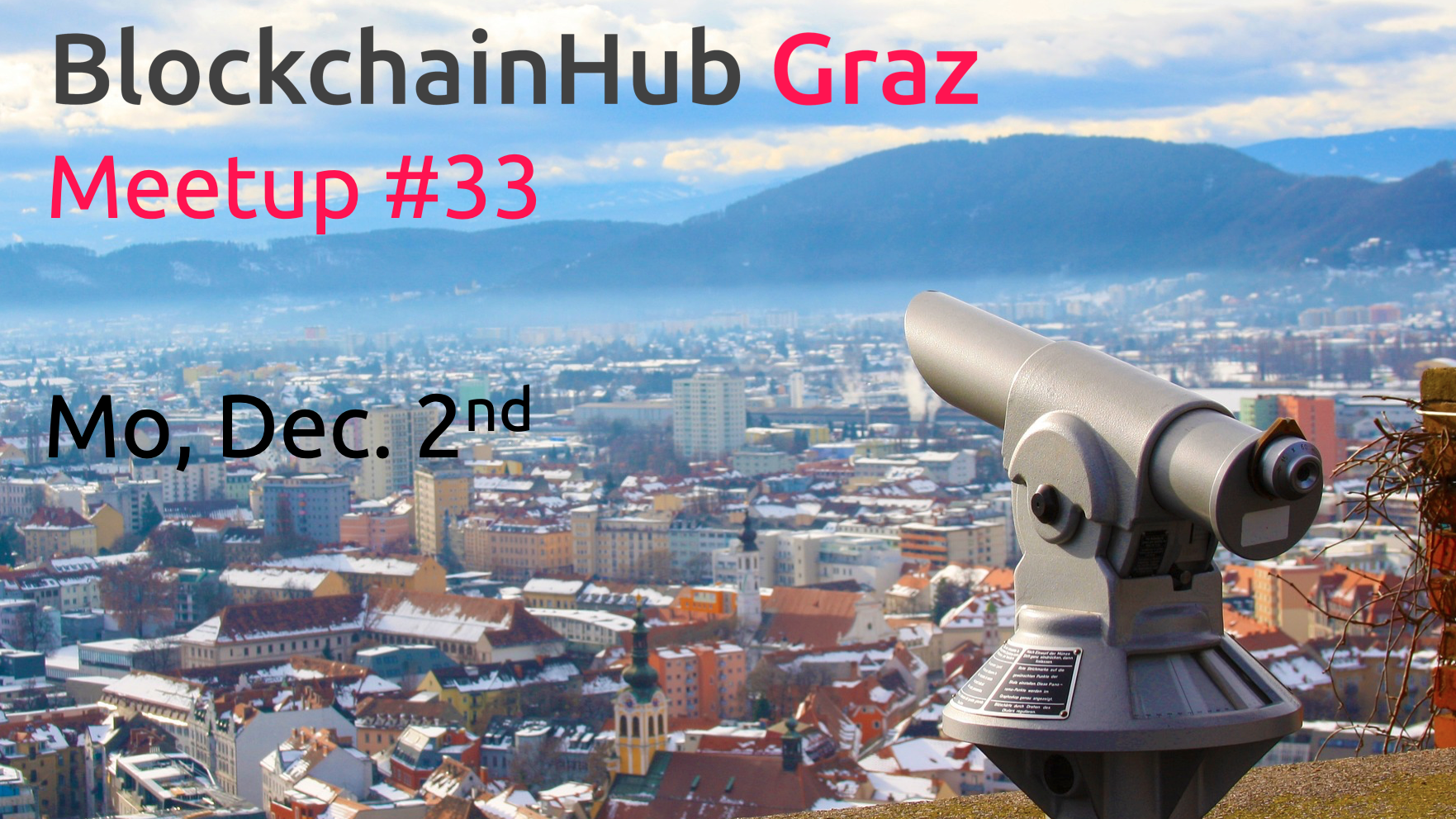 This time the Meetup will be in German.
Wir möchten euch herzlich zum nächsten Meetup mit 4 "Open-Mic" Präsentationen.
18:30 Ankommen
19:00 Start
19:15 – 20:30 Slot 1 – Slot 4 "Open Mic"
Slot 1: Matthias Reder spricht über Kryptoökonomie bzw. wie weit ist Bitcoin & Co. in Österreich bzw. weltweit verbreitet?
Rechtsgrundlagen in Österreich für Dienstleister von virtuellen Währungen vor dem 1.10.2019 und nach dem 10.1.2020
https://coinfinity.co/
Slot 2: Manfred Cuny-Pierron, Corporate Innovation Manager präsentiert
Kapsch TrafficCom: Global Solution Portfolio & Future of Mobility
https://www.kapsch.net/
Slot 3: "Let's co-create a #ZeroCarbonSociety" ist das Motto von Bernhard Wladkowski's Pitch zum ARTIS Sisterchain Netzwerk. Er wird mehr über die jüngsten Partnerschaften und einige der zukünftigen Use Cases auf der ARTIS Blockchain erzählen.
https://lab10.coop/
Slot 4: Helmut Siedl erläutert das Staking von dPOS, Masternode und Validator (POS) Systemen und wie man damit weitere Coins für ein passives Einkommen bekommen kann. Analyse-Plattformen spricht er ebenfalls an, welche hilfreich sind die passenden Netzwerke auszuwählen.
http://blockserv.at/
Wir freuen uns schon auf dein Kommen und die lebhaften Diskussionen. Bis bald!