Diese Veranstaltung hat bereits stattgefunden.
Unicode & Jeopardy
18. Dezember 2019 @ 7:00 pm

-

10:00 pm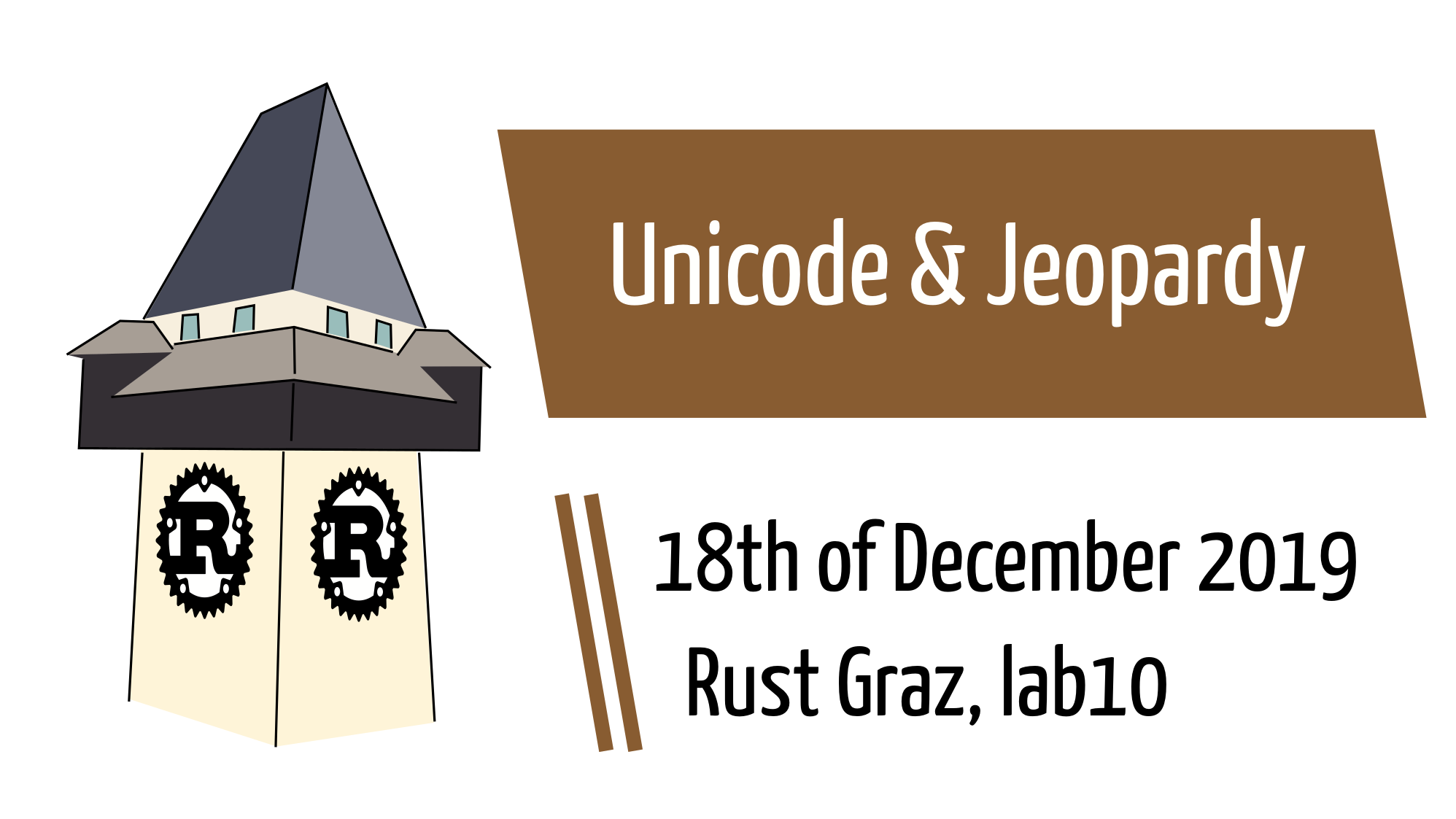 To finish the year 2019, we are going to do something fun. Thomas is going to present a generic introduction to Unicode and Lukas will take over to talk about UTF-8, rust string handling and Unicode support.
Afterwards, we are going to play Hacker Jeopardy. We are going to have questions in a bunch of categories and difficulty levels. Teams are going to pick a question and need to give/find an answer to the posed question. The questions will be educational and rust-based.
Join us!