Flatrate Coworking
lab10 offers coworking packages on an easy flatrate basis.
Whether you choose a fixed office desk or a budget coffee table -
All tariffs include our practical coworking flatrate with the following features:
Additional services on request:
Snail mail forwarding.
Car parking space in the parking garage.
Coachings based on the Lean Startup method.

More
01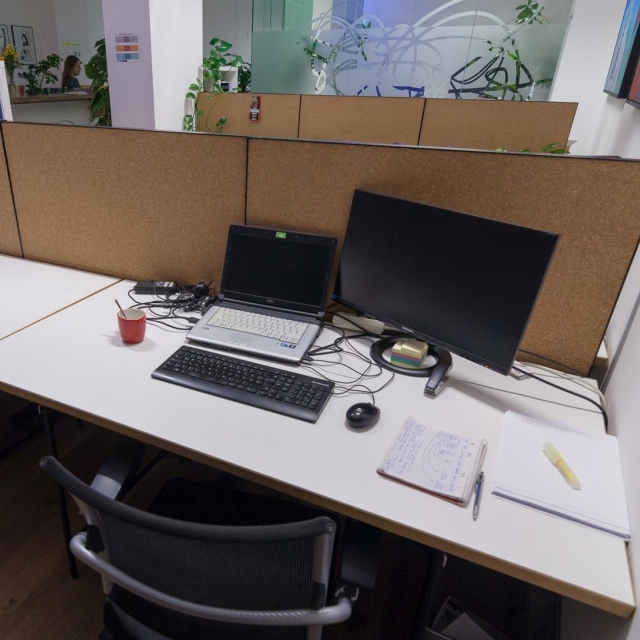 Your personal working spot which you can arrange according to your individual needs.
02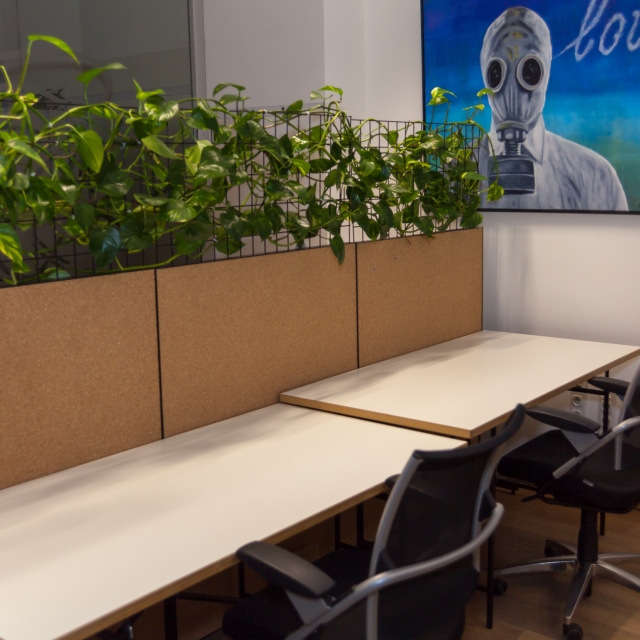 A low-priced office alternative if you do not require a fixed personal working spot.
03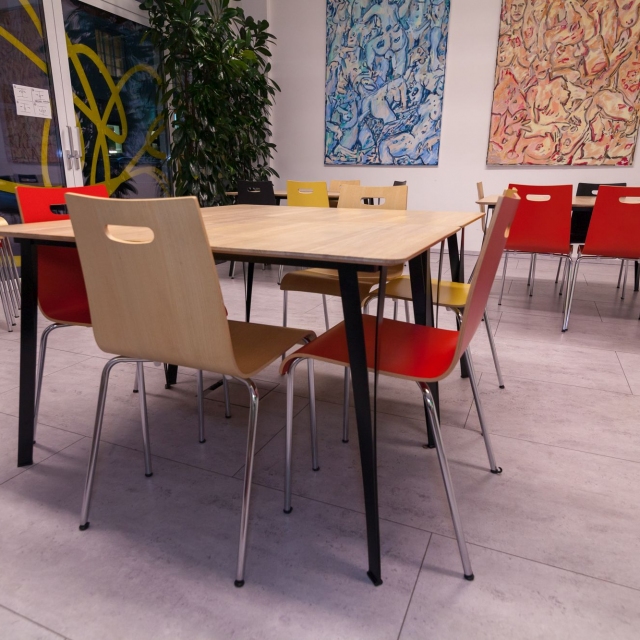 Your inexpensive working spot in the Coffee Table area. Use of the meeting room is included.
Financial support:
All rates are eligible for state subsidy through the "Coworking Arbeitsplatzförderung" by the City of Graz.
The subsidy covers up to 50% of the net use rate or a maximum of € 125,- per month for a period of 6-12 months. More
*Prices are net prices excl. VAT
Coworkers
From software development to graphic design -
Meet our current members:
Vor allem wegen der sehr angenehmen Lage und dem 24/7 Zugang per Chip ist das lab10 für mich der optimale Coworking-Space. Dank der unkomplizierten Raumnutzung eignet es sich sowohl zum produktiven Arbeiten als auch für Besprechungen mit Kunden – und als Treffpunkt für die regelmäßig stattfindenden 'Virtual Reality Graz' Meetups.
lab10 makes it possible for me to have a business base in another country and, since my work is flexible, the Flex Coffee Table is a perfect and affordable option for me. The staff is very helpful with start-up questions and they keep me up-to-date with everything when I'm not there.
Durch die großzügige Fensterfront flutet natürliches Licht durch die Räume und schafft Platz für große Ideen, während die gemütliche Kaffeebar zu anregenden Gesprächen einlädt.
Für mich der ideale Platz, um ungestört arbeiten zu können, aber dennoch nicht isoliert zu sein und interessante Gespräche in der Kaffeepause führen zu können. Ich finde hier alles nötige für einen produktiven Arbeitstag vom kostenlosen Kaffee bis zum Drucker, und der Space eignet sich auch hervorragend für Kundenbesuche.